Proposed rule would make it easier for international entrepreneurs to relocate to US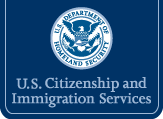 Click above for Larry's 1-minute CBS News commentary on proposed rule
The Department of Homeland Security's U.S. Citizenship and Immigration Services has issued a proposed rule that would make it easier for "entrepreneurs of startup entities whose stay in the United States would provide a significant public benefit through the substantial and demonstrated potential for rapid business growth and job creation" to come to the United States for an initial stay of up to 2 years with the possibility of a 3 year extension.
The idea is to encourage entrepreneurs to build and grow their businesses in the U.S. and employ U.S. workers.
For the entrepreneur it provides access to U.S.-based capital, technology infrastructure and eco-system and, of course, a skilled workforce.
In a press release, U.S. Citizenship and Immigration Services Director León Rodríguez said "America's economy has long benefitted from the contributions of immigrant entrepreneurs, from Main Street to Silicon Valley," adding, "This proposed rule, when finalized, will help our economy grow by expanding immigration options for foreign entrepreneurs who meet certain criteria for creating jobs, attracting investment and generating revenue in the U.S."
Todd Schulte, president of the tech trade group Fwd.us agreed. "Ensuring that our immigration system allows the best and the brightest foreign-born entrepreneurs to start companies and create jobs in the United States is absolutely critical."