Online services unite to help find abducted girl: 1993 Mercury News column about Polly Klass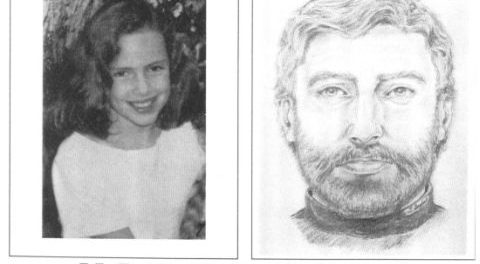 This column is being reposted 26 years after first publication.
ON-LINE SERVICES UNITE TO HELP FIND ABDUCTED GIRL
ELECTRONIC POSTER MAKES
PHOTOGRAPH OF POLLY KLASS AVAILABLE WORLDWIDE
San Jose Mercury News – Sunday, October 10, 1993
By: LAWRENCE J. MAGID column
Today's column is not just about computers. It's about how computer users can help locate Polly Hanna Klaas and other missing children.
You may already know about Polly. She is the 12-year-old who was abducted at knife point Oct. 1 from her home in Petaluma. I've never met Polly Klaas, but I cried when I heard her story. I cried for Polly, I cried for her family and I cried for the rest of us who live in a society where children are so often victimized.
I thought about driving to Petaluma to join the hundreds of volunteers who are helping distribute posters with pictures of Polly and her suspected abductor. But it's a long drive from Silicon Valley, so instead of getting in my car, I got on the phone and arranged for folks at the Polly Klaas hot line (800) 587-4357 to send me, via modem, a scanned photo of Polly and sketches of the suspect. The hot line also put me in touch with Sean Ackley, a Hayward-based computer bulletin board system operator (you can reach his BBS at (510) 732-5401) who had the same idea. Together, we created an electronic version of the poster that is now available via on-line bulletin boards throughout the Bay Area and, internationally, via the Internet and commercial on-line services.
You can do your part by dialing into one of these services to download the file. Print it out, make copies and post them where you can. You can also send the file to friends near and far. Kidnappers don't always imprison their victims in one area.
I realize that some readers will consider the following to be technobabble. But if you call around, you'll probably find someone who can help you download these files. The poster is available as a GIF file on America Online, CompuServe and several local bulletin board systems. Look for POLLY.GIF or POLLY.ZIP.
America Online users will find the files in the Mercury Files area of Mercury Center (MC Talk). CompuServe subscribers should look in the Farallon library (FARAPC) and should also check out the Missing Children library in the Graphics Forum. Internet users can obtain the file via anonymous FTP at netcom.com:/pub/rhawk/klaas. Prodigy, which doesn't have a mechanism for members to upload graphics, is posting descriptions of Polly and the suspect on some of its bulletin boards.
If you don't have a subscription to an on-line service or Internet provider, you can still access the files at no charge from local computer bulletin board systems. The Bay Area Bulletin Board Advisor (BABBA) has transmitted the file (POLLY.ZIP) to several local board systems. Participating boards include Inferno (San Jose (408) 244-0325), Toad Hall (Redwood City (415) 595-2427), GADM (Hayward (510) 581-3019) and Lincoln's Cabin (San Francisco (415) 752-4490). These boards all have several incoming lines, but if you do get a busy signal, keep trying.
This experience reminds us of the importance of on-line services and bulletin boards. Just like phone companies, newspapers and radio and TV stations, they're more than just enterprises — they're part of our national and international information infrastructure. Of course, it would be nice if the commercial on-line services offered a way for non- members to gain access to free emergency information just as pay phones and cellular phone systems provide free access to 911 and roadside emergency assistance services.
Helping missing children is not new for the computer industry. Every fall at the giant Comdex computer trade show in Las Vegas, companies pull together to put on the Micrografx Chili Cook-Off to benefit the National Center for Missing and Exploited Children. The chili isn't always great, but the cause is. The center, which has helped locate more than 2,000 children in the last year, uses state-of-the-art technology to help disseminate information about missing children. This includes an age-progression application that "ages" photographs of long-term missing children. This year's cook-off will be held Nov. 16.
—-
Lawrence J. Magid is editor-at-large of Bay Area Computer Currents and a syndicated columnist for the Los Angeles Times.