Hybrid tablet/laptop sales expected to soar as tablet sales decline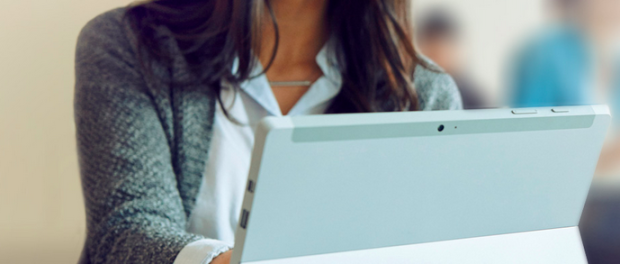 Tablet sales, including the once very popular Apple iPad, are on the decline but sales of so-called 2 in 1 devices like the Microsoft Surface Pro 3 are on the rise. I'm writing this post on a Surface Pro which looks and acts like a tablet until you snap on the optional keyboard that attaches magnetically to the tablet. Once attached, you have a laptop. And, because it's a tablet as well as a laptop, it has a touch-screen that works very well with Windows 10 (also with Windows 8 but I like 10 a lot more). My only complaint about the Surface Pro is that is doesn't work all that well on your lap or propped up on a pillow in bed. Personally, I prefer traditional laptops whose screen stays in position all by itself. The magnet that holds the Surface Pro screen and keyboard together doesn't keep the screen from flopping over unless it's perched on a firm surface.
In a recent post, CNET News proclaimed The future of the tablet is the PC, arguing that "the devices can fulfill the needs of a tablet owner who wants a more-capable device, while appealing to laptop owners looking to replace an aging machine."
2-1 in laptop/tablets are having an impact on traditional tablets like the iPad but so are larger phones, including the iPhone 6+ which can be used for many of the same functions as tablets yet are with you all the time. I own several tablets and I rarely use any of them thanks to my very light weight computer and may very large phone.