Spotify adds video, podcasts and a running feature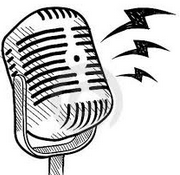 Spotify, which offers a $10 a month music subscription service plus a free advertiser-supported music streaming service is adding new features including video clips, podcasts and a feature that uses your phone's gyroscope and accelerometer to measure the pace of your running and pick out music whose beat matches the beat of your feet and keeps you motivated (see video for an example).  The company claims that it has "combined the best music on the planet – recommendations based on your listening history, its play lists and  original running compositions written by "some of the world's foremost DJs and composers."  The company is working with Nike to help develop the music and will add the service to Nike's RunKeeper app.
The service is also launching its "Now start page" designed to serve up "the right music day and night." The music will vary depending on the day of the week and the time of the day to give you a "Monday morning playlist pick-me-up" or the tunes you're likely to appreciate after lunch. The app will observe your behavior and figure out what you like and when you like it to fit  your taste and mood.
Spotify will be featuring content from of ABC, Adult Swim, BBC, Comedy Central, Condé Nast Entertainment, ESPN, Fusion, Maker Studios, NBCUniversal, TBS, TED and Vice Media.
New content will include  radio shows including conversations between artists and personalities along with Amy Poehler's Smart Girls, Dance Move of the Day video.
More on the new features from CNET News.