Smartphone enabled coffee table book brings 'the good fight' to life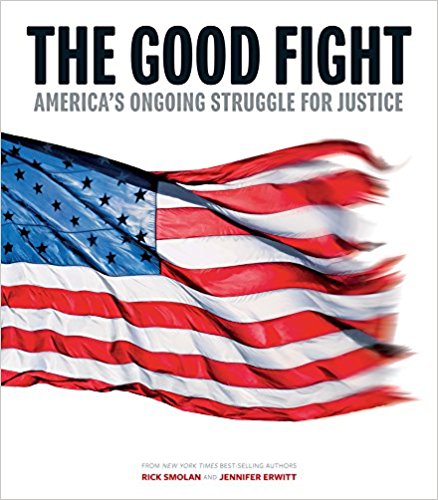 The Good Fight: America's Ongoing Struggle for Justice ($35 but less on Amazon) is a coffee table book with a twist.  If you install The Good Fight Viewer (iOS and Android) app on your smartphone, you can point to many of the photos in the book and have them come to life with video, audio and other rich media.
The 258 page book by Rick Smolan and Jennifer Erwitt uses photos and stories from award winning contributors to document the struggle for justice and equality in the United States for women, African American, Native Americans, the LGBTQ communitiy, disabled Americans, Jews, Muslims and other groups. It's timely yet historical and worth a look.
It's also worth listening to my 24 minute interview with co-author Rick Smolan who talks about the book, why they wrote it and explains the technology that makes it come to life.

Click here if the Soundcloud embed fails to play
And click here for Larry's 1-minute CBS News Tech Talk segment about the book