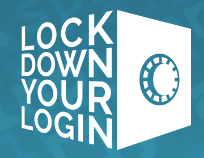 The White House and the National Cyber Security Alliance have teamed up to promote a new STOP. THINK. CONNECT campaign called Lock Down Your Login.
The goal, according to a statement is "to encourage a move beyond usernames and passwords to a widespread adoption of strong authentication for key online accounts."
Organizers point out that 72 percent) of Americans believe their accounts are secure with just usernames and passwords, but that's not really true. As they point out, "Usernames and passwords simply are not enough; hackers and cybercriminals continue to evolve their attack techniques, and users must improve their security to better protect their accounts.
"Now more than ever, it's important to remember that personal information is extremely valuable and protecting it should be a high priority for everyone," said Michael Kaiser, NCSA's executive director. "This campaign is truly a collaborative effort, and we are thankful to our Lock Down Your Login sponsors and partner organizations for their support and commitment to our shared responsibility of promoting cybersecurity and online safety awareness."
ConnectSafely.org is a STOP. THINK. CONNECT partner, collaborating each year during National Cyber Security Awareness Month and Safer Internet Day.
For more on Cyber Security Awareness Month and some great safety tips, listen to the inagural ConnectSafely podcast with NCSA Executive Director Michael Kaiser and ConnectSafely CEO Larry Magid.
Lock Down Your Login Song