Former Apple retail exec Ron Johnson launches Enjoy, a Genius Bar on wheels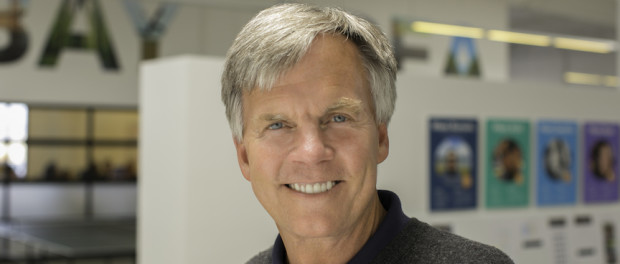 Ron Johnson, who helped create Apple's wildly successful retail stores, is now trying to reinvent e-tailing with a Genius Bar that makes house calls.
When you order a tech product from Johnson's new company, Enjoy, an expert delivers the product and spends up to an hour setting it up and teaching you how to use it for free. Johnson, who helped bring design and classier products to Target before he joined Apple and subsequently served as CEO of JC Penney, said that "the most important thing I learned from Day One is that it's all about the customer."
At Apple, Johnson said he "learned there that even with a company that focuses on the easiest to use products, customers still love help."
I get what Johnson is trying to accomplish. In today's highly connected world, even relatively simple tech products are increasingly complex to configure because many them need to work with other products, creating almost infinite opportunities for something to go wrong.
Listen to Larry's interview with Ron Johnson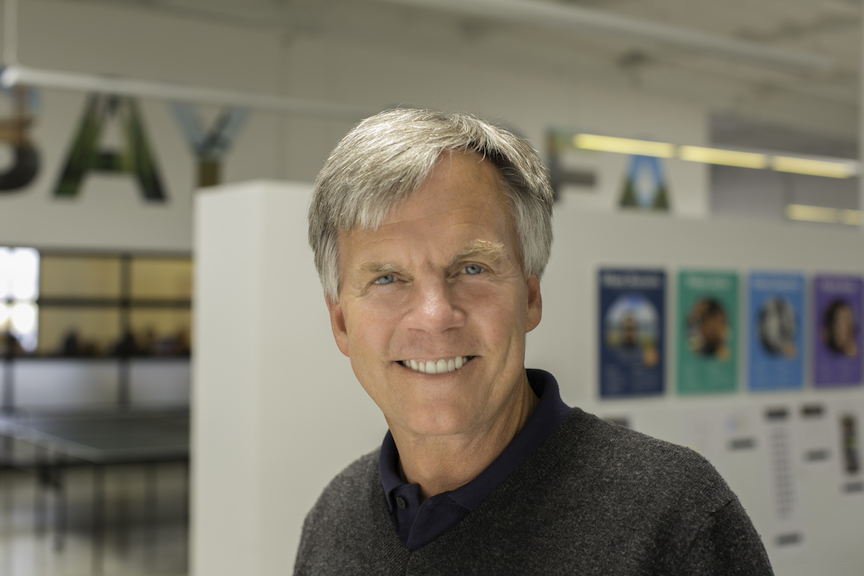 I'm pretty tech-savvy — I literally wrote the manual (one of them anyway) for the original IBM PC, as well as a series of how-to books on DOS and Windows — but even I get stumped at times. I recently bought a Hewlett-Packard printer at Costco, but I was unable to connect it to my home Wi-Fi network. I looked for help files on HP's website, tried using Google to search for advice and waited on hold for tech support before returning the printer and buying a different model that I was able to easily connect.
Enjoy doesn't yet sell printers, but they do sell other connected products: Sonos speakers that require configuring a Bluetooth connection, the Microsoft Xbox One that connects to your network and TV set, Microsoft and Lenovo tablets and HP and Lenovo laptops. You can also buy the DJI Phantom 3 Drone electric skateboard or, if you're willing to spend between $3,800 and $6,000, a Specialized Turbo "pedal assist" bike with an electric motor that does some of the work for you.
What all these products have in common is that they're more complicated than they might at first seem. Sure, using the Xbox One is literally child's play, but there are plenty of things that can go wrong connecting it to your network and your TV set and even getting the remote controllers to work with the box. The Sonos speakers reproduce lovely music once they're working, but pairing Bluetooth devices can sometimes create a bit of mental cacophony. Starting up a new Windows laptop is pretty easy (assuming you're not baffled by Windows 8.1) but getting it on your network, setting up your printer and syncing it with your smartphone may not be so easy.
Ron Johnson, CEO of Menlo Park-based Enjoy, a new e-tailer that offers in-home service and tech support. (Enjoy photo)
Ron Johnson, CEO of Menlo Park-based Enjoy, a new e-tailer that offers in-home service and tech support. (Enjoy photo)
And, in addition to just getting a product to work, there is the challenge of understanding its full potential. It's not uncommon to take advantage of only a fraction of the features available on our products because we don't know what they can do or don't want to take the time to unlock the potential. For example, Johnson told me that Sonos supports 50 different digital music services that their experts know how to configure. It's like exploring a museum with a good docent who can point out the intricacies of what most of us might otherwise miss.
Enjoy has a 30-day return policy and will come and pick up any returns with no charge or restocking fee, no need to box it up and send it back. Johnson said that he doesn't expect many returns because "the history of retail shows that when someone gets the product set up, they don't return it."
"Returns happen generally because it's just too hard and people don't get to the place where they love the product," he said.
Starting in May, Enjoy will deliver AT&T smartphones that you order online. Of course, you can always get help with a phone at the AT&T store or at an Apple Genius Bar if it's an iPhone, but — aside from saving you the hassle of going there — your in-home expert can help you connect that phone to other devices in your home or car. Hooking up a phone via Bluetooth to the Pioneer audio system in my car is far from simple, and I bet there are a lot of people out there who are too intimidated to even try.
Enjoy is not the first retailer to offer in-home service. Best Buy's famous Geek Squad has been offering this type of service for years, both as after-sale troubleshooters and to help install new equipment.
Amazon also recently launched Amazon Home Services, which will dispatch a local contractor to your home to install items you purchase from the giant e-tailer. For $80, Amazon will send a local contractor to install a home media streaming player. For $130, a technician will wall mount a TV. But it's not just home electronics: Amazon offers technicians that will install plumbing fixtures, assemble your grill, replace a light switch and more. Amazon is even offering house cleaning in some areas.
Handy.com doesn't install electronics, but it tackles a variety of home services including cleaning, faucet installation, moving help and interior painting. For me, their most important service is furniture assembly. Computers, printers, smartphones and audio can be complicated, but they're a piece of cake compared to assembling furniture from Ikea.
Whether it's furniture assembly, having Enjoy set up a new PC, getting a ride from Uber or enjoying a meal from Munchery, we're entering a world where, to paraphrase the Beatles, "we get by with a little help from our friends" in the digital world.