Could Donald Trump shut off the Internet in Syria if he were president?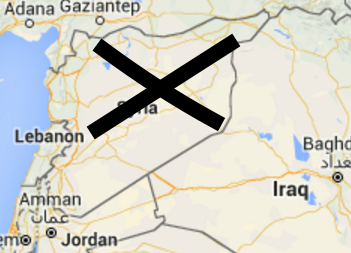 During this week's Republican debate, front-runner Donald Trump suggested that it might be a good idea to shut off the Internet in parts of Syria and Iraq where ISIS and other terrorists operate.
I'll leave it to others to debate whether that's a good idea, but — as CNET News points out — it's not very practical.
As the website pointed out:
The Internet is a vast and interconnected network of computers. To cut people out, you have two options: Internet providers on the ground and in the sky would all have to cooperate, or the US would have to send in troops just to destroy all the Internet connections. Even if US soldiers took out on-the-ground infrastructure like towers and computers, there'd still be those pesky satellites orbiting the planet and beaming down information.