What to do if you're harassed or cyberbullied on Twitter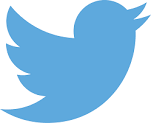 Although Twitter has done a great deal lately to cut back on abuse, there are still situations where people are harassed, cyberbullied and impersonated on the popular service. And, while there is no fool-proof way to get people not to say nasty things about you on Twitter or any other service, there are ways to limit your exposure to abusive content and report abuse.
Blocking accounts on Twitter
Twitter allows users to block specific accounts from contacting you.Blocking won't prevent people from saying nasty things about you, but they will allow you to not have to see those things if it is upsetting you. With this feature enabled, you won't see their tweets and they won't see yours or be allowed to follow you.
If you block an account, the person will not be notified that you've blocked them, but if they visit your account profile they will see that they were blocked.
You also won't receive notifications from accounts that you don't follow that mention you in a conversation that was initiated by an account you've blocked.
You will see mentions from blocked accounts in accounts that you do follow and you can view all your mentions by searching your username.
Tweets from blocked accounts won't appear in your timeline.
If you block an account and later want to follow that person, you'll have to follow that person again.
Blocking may not work if the person you've blocked has logged in via a third party app or site.
For more details see Twitter's Advanced options for using block 
According to Twitter, Block accounts can't
Follow you
View your Tweets when logged in on Twitter (unless they report you, and your Tweets mention them)
Find your Tweets in search when logged in on Twitter
Send Direct Messages to you
View your following or followers lists, likes or lists when logged in on Twitter
View a Moment you've created when logged in on Twitter
Add your Twitter account to their lists
Tag you in a photo
Instructions on how to block from the web, iOS and Android
Reporting abuse on Twitter
If you are abused or witness abuse or any other violation of Twitter's rules, you can and should report it. Twitter has staff dedicated to investigating reports and does take action in many cases. Of course, not everything that disturbs people is necessarily a violation of Twitter's rules so there may be cases where reports are not acted on for that reason. Also, as with most sites, Twitter may not get to your case immediately but it's still worth reporting because they do take action on thousands of abuse reports daily.
Twitter's help system has articles to help you with the following types of abuse: