Verizon changes its unlimited plans and reduces video quality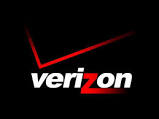 Verizon, along with AT&T made life easier for heavy data users, but now it's downgrading its video service, increasing the cost for unlimited service and introducing a new somewhat limited "unlimited" plan.
The plan that's going away was $80 for one line and $180 for four lines and it gave you all the data you needed in the U.S., Canada and Mexico.
Now there are two prepaid consumer "unlimited" plans including a:

A $75 a month limited "gounlimited" plans and
An $85 a month "beyondunlimited plan."

There is also a plan for business customers and an $80 prepaid plan.
On all the plans, Verizon is also ending its 1080p high resolution video streaming, offering what it's calling "DVD quality" (480p) on its cheaper plan and "HD quality" (720p) on its higher priced plan.
On the $75 plan data speeds can be reduced anytime there is network congestion. You no longer get free calls to or from Mexico and Canada and video maxes out at 480p. Hotspots are more limited.
The $85 plan only reduces data speed after the user exceeds 22 GB in a month. Video maxes out at 720p.
Verizon is grandfathering existing customers to their current price plan but still reducing video speeds to 720p.
Although lots of people are complaining about the lower quality video, I frankly don't think it's an issue on a smartphone or even a tablet screen as it would be on a large living room TV.
Here are the new plans