Although an usual name, there are other Larry Magids. Here are the biographies of two prominent Larry Magids + me.
BY MARNI PRICHARD MANKO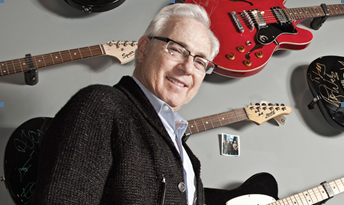 Sitting at the helm of the frenetic Philly music scene for the past 46 years, Larry Magid is one of the city's most captivating figures. As a concert promoter on par with the likes of Bill Graham, this 67-year-old has hyped more than 16,000 concerts and performances (and counting), won two Tony awards and was one of the masterminds behind 1985's Live Aid and 2005's Live 8, the concerts-with-a-cause that put Philadelphia at the center of the pop-culture universe. But it's the talent that Magid most fondly recalls.
"The biggest thrill was touring nationally and internationally with the best—Bette Midler, Richard Pryor, Stevie Wonder and Robin Williams," says Magid, who also mentions Billy Crystal's 700 Sundays, the show that won him those coveted Tonys.
It's doubtful that back in 1968, when Magid went to work at Allen Spivak's Electric Factory, one of rock's first live venues, the Temple University dropout knew he would become a veritable architect of the concert industry: His Electric Factory Concerts series was one of the world's most successful, respected concert promotions. But it was Magid's ability to read the industry and foster talent that enabled him to bring just about every major act to Philly—from Fleetwood Mac and The Allman Brothers to Radiohead and others—using his instincts to give him longevity in a notoriously fickle field.
Magid has encountered some professional drama lately, with his tumultuous departure from Live Nation—which, through a series of buyouts and spin-offs over the years, ultimately came to own his Electric Factory Concerts empire—but he still has managed to hold onto his beloved venue. And the music-biz vet's newly formed Larry Magid Entertainment Group gives him the ability to once again do what he did so many years earlier—revolutionize the industry with innovative music and theatrical bookings. As for slowing down anytime soon, he wryly quotes Dylan: "It's not dark yet, but it's getting there."
The One That Got Away: "The company I was with when The Beatles came through Philadelphia had an opportunity to promote them at the Stadium. They passed; I moved on."
Music Heroes Growing Up: "James Brown and Little Richard, then Miles Davis and Bill Evans"
Magid's book, My Soul's Been Psychedelicized: Electric Factory: Four Decades in Posters and Photographs (Temple University Press), is out in April.
Larry Magid  — the public policy guy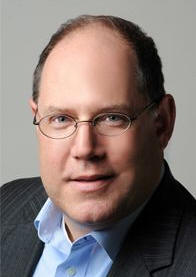 Drawing upon more than two decades of leadership experience in electoral campaigns, legislative politics and public policy, Larry Magid teaches about his passions: politics and public policy to undergraduates and graduate students at theUniversity of California, Berkeley, and Mills College.
Larry Magid is principal of Public Policy Advising, a transportation, energy and environmental policy consulting firm.  He advises both public and private organizations to develop and achieve strategic public policy goals at the national, state and local level.  His clients include the California Public Utilities Commission, Bay Area Council, California Forward, Metropolitan Transportation Commission, Port of Oakland, Port of Richmond, and the Alameda County Congestion Management Agency.
Larry has also worked as a campaign advisor, field organizer, fundraiser, and surrogate speaker for local, state and national candidates including David Chiu for San Francisco Mayor and Supervisor, Kamala Harris for California Attorney General, and the Obama/Biden, Kerry/Edwards, Clinton/Gore and Dukakis presidential campaigns.
Prior to founding Public Policy Advising, Larry Magid served as Executive Director of City CarShare; Deputy Secretary for Transportation in the California Business, Transportation and Housing Agency; and Executive Director of the California Alternative Energy and Advanced Transportation Financing Authority (CAEATFA) under the chairmanship of State Treasurer Philip Angelides.
In the 1990s Magid served as General Counsel and Director for Transportation Legislation or the National Governors' Association, and as a policy analyst in the Clinton Administration's Office of Management and Budget.
Larry Magid graduated magna cum laude from Harvard College, earned a law degree from the University of California at Berkeley School of Law (Boalt Hall), and a Masters in Public Policy from the John F. Kennedy School of Government at Harvard University.
Larry Magid lives in Oakland, California with his wife and their two children.  Larry is an active member of many community organizations including Children's Fairyland, Montclair Elementary School PTA, and Oakland Temple Sinai.
 Larry Magid — Tech Tech Guy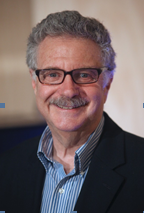 Larry Magid is a technology journalist and an Internet safety advocate.  Larry serves as on-air technology analyst for CBS News,  is  co-director of ConnectSafely.org  and founder of SafeKids.com.   He also writes columns that appear on CNET News, Huffington Post, Forbes.com and in theSan Jose Mercury News.
His technology reports can be heard daily on CBS News and CBS affiliates throughout the U.S. and he has a daily tech segment on KCBS radio in San Francisco. He's a regular contributor to BBC World Service, BBC TodayProgramme and an occasional guest on National Public Radio's Talk of the Nation.   He is often called upon for commentary by CBS television news, CNN and Fox News, BBC, and Al Jazeera and has appeared on the all of the major network evening and morning news programs.  He has also been a frequent contributor to the New York Times and was, for 18 years, a syndicated columnist for the Los Angeles Times.
Larry is co-author of A Parents Guide to Facebook as well as MySpace Unraveled: A parents guide to teen social networking, (with Anne Collier.) He also wrote The Little PC Book, a critically acclaimed best seller. Other books include Cruising Online: Larry Magid's Guide to the New Digital Highways, The Fully Powered PC and Electronic Link.  He's written for Fortune, Family Circle, PC World, Information Week, ComputerWorld, ConsumerDigeset and numerous other publications.
Internet Safety work
In 1993, in an effort to save Polly Klass, Magid was the first person to post an image of a missing child online, which led to his work with the National Center for Missing & Exploited Children where he now serves on its board of directors.  In addition to being co-director of ConnectSafely.org, Magid founded and operates two popular Internet safety sites: SafeKids.com and SafeTeens.com.
He has written several Internet safety guides including, Child Safety on the Information Highway and Teen Safety on the Information Highway for the National Center for Missing & Exploited Children.
He served on the Obama administration's Online Safety & Technology Working Group where he chaired the education sub-committee and wrote the education section of the report to Congress.
He is on the advisory boards of the Internet Education Foundation and Family Online Safety Institute and served on the Internet Safety Technical Task Force, formed by 49 state attorneys general and Fox Interactive/MySpace and based at Harvard University's Berkman Center for Internet & Society. He is also an advisor to PBS Kids the Hub TV Network (successor to Discovery Kids) and serves on Facebook's Safety Advisory Board.
Larry has a doctorate of education from the University of Massachusetts and a bachelor's degree from the University of California at Berkeley. He has taught at the University of Massachusetts and Boston University. He resides inPalo Alto, California where he helped raise two digital natives.  His personal website is www.larrysworld.com