Enable Voice Search in Google Chrome on PCs and Macs
Users of the latest version of the Android operating system are able to do a search by saying "OK Google" and using their voice instead of typing.  And now that same feature is available on the latest version of Google's Chrome browser.
To enable the feature, first make sure you have the latest version of Chrome.
Run Chrome and click on the Chrome menu and select About Google Chrome. It will tell you if Google Chrome is up to date.
Next go back to the Chrome menu and select Settings and scroll to the bottom and click on Show Advanced settings…

At the bottom of the Privacy section make sure there is a check mark next to "Enable
OK Google' to start a voice search."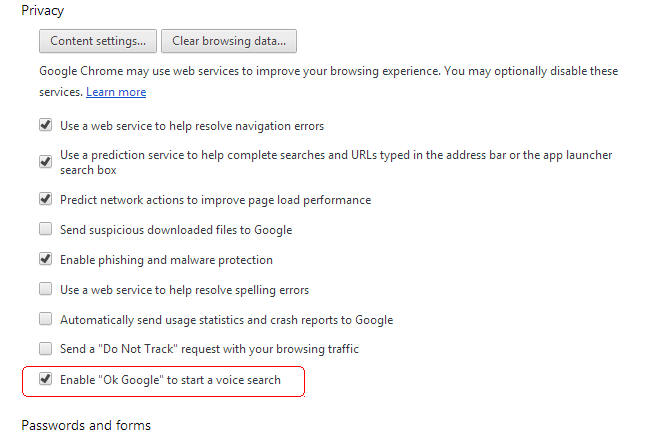 Go to Google.com and you'll know its enabled if you see a microphone to the right of a Google search box.

To search, go to Google.com, say "OK Google" and say what you want to find.